Wednesday è la nuova serie TV creata dal famoso regista Tim Burton e dai creatori di Smallville Alfred Gough e Miles Millarche. Ha come protagonista la giovane Mercoledì Addams per tutti noi italiani.
Nei panni della protagonista Wednesday Addams ci sarà Jenna Ortega come visto nel primo teaser che trovate in calce alla scheda. La serie TV uscirà nel corso del 2022.
Trama
Dalle prime anticipazioni sappiamo che vedremo le vicende legate a Wednesday Addams durante i suoi studi alla Navermore Academy, una scuola dedicata a persone con poteri paranormali. Qui la piccola della famiglia Addams si cimenterà con le sue abilità imparando a gestire i poteri psichici.
Al tempo stesso vestirà i panni dell'eroina per contrastare una misteriosa presenza che sta mietendo vittime nella cittadina vicina alla sua scuola. Non è del tutto chiaro se questo villain sia legato al passato di Gomez e Morticia Addams o semplicemente sarà approfondita l'origine soprannaturale dei poteri della famiglia Addams.
Attendiamo ulteriori aggiornamenti dal colosso americano Netflix.
I personaggi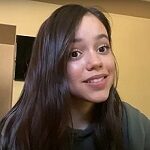 Wednesday Addams/Jenna Ortega è la protagonista della serie TV primogenita dei coniugi Addams.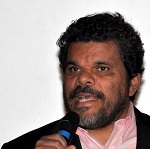 Gomez Addams/Luis Guzman è il padre di Mercoledì e del piccolo Pugsley.
Morticia Addams/Catherine Zeta-Jones è la madre di Mercoledì.
Donovan Galpin/ Jamie McShane interpreta lo Sceriffo della cittadina vicino alla Navermore Academy.
Cristina Ricci
Wednesday: stagione 1
La prima stagione sarà diffusa dalla piattaforma di streaming Netflix in tutti i territori in cui il servizio è accessibile nel corso del prossimo autunno. Si compone di 8 episodi.
Tra le nuove serie del 2022 in arrivo vi segnaliamo Cabinet of curiosities, The sandman, Universi paralleli e L'ultimo bus del mondo.
Fonte immagini: wikipedia.org, about.netflix.com.