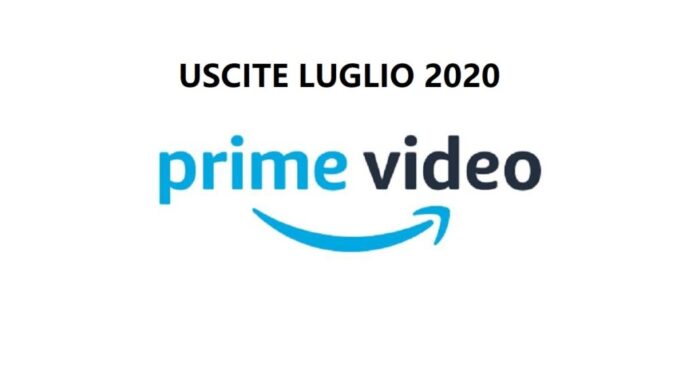 Uscite Amazon Prime Video luglio 2020, un altro mese di grandi novità. Il servizio streaming del colosso statunitense dell'e-commerce cresce sempre più in termini di popolarità e, dopo giugno, ha deciso di bissare per quel che riguarda serie tv da vedere e film da offrire ad un'utenza sempre più vasta. In arrivo grandi novità, nuove esclusive e soprattutto tanti film con cui gli spettatori potranno intrattenersi per tutta la durata del mese in corso.
Qui di seguito il nostro consueto elenco con tutte le novità previste per luglio 2020. Buona lettura!
Uscite Amazon Prime Video luglio 2020: le serie tv
Un mese clamorosamente pieno per quel che riguarda le serie tv, soprattutto dal punto di vista dei prodotti non originali a firma Amazon. In catalogo, questo mese, saranno aggiunge cinque stagioni di American Horror Story, Glee, Mad Men, X-Files, Sons of Anarchy. Novità, come dicevamo, anche dal fronte delle produzioni originali, col debutto di una nuova serie attesissima come Little Fires Everywhere.
Ecco le date d'uscita delle serie tv, originali e non:
1/07
American Horror Story
Glee
Modern Family
3/07
Mad Men
Hanna
6/07
Criminal Minds: Suspect Behavior
7/07
X-Files
10/07
Little Fires Everywhere
13/07
The Fix
15/07
Pirata & Capitano
Sons of Anarchy
17/07
Sword Art Online: Alicization
24/07
Jim Gaggifan: The Pale Tourist
I film in arrivo
Tra i film in esclusiva si segnala in catalogo, di futuro arrivo, il film "È per il tuo bene", con Marco Giallini e Giuseppe Battiston, Vincenzo Salemme e Matilde Gioli.
Qui di seguito tutte le date con i film in uscita:
1/07
Fast & Furious – i 7 film della franchise
L'Altra Donna del Re
Shakespeare in Love
3/07
First Man
6/07
18 Regali
9/07
Ben Is Back
10/07
Favolacce
13/07
Unravelling Athena
20/07
Il Grinch
23/07
1917
The Rhythm Section
27/07
Macchine mortali
Vengo anch'io
28/07
Il Ladro di Giorni
Un mese di grosse novità, dunque, da assaporare fino alla fine. Sarà un mese di luglio caldissimo ed Amazon è pronto a rispondere alle sfide di questa estate.
Fonte immagine: MOVIE BLOG