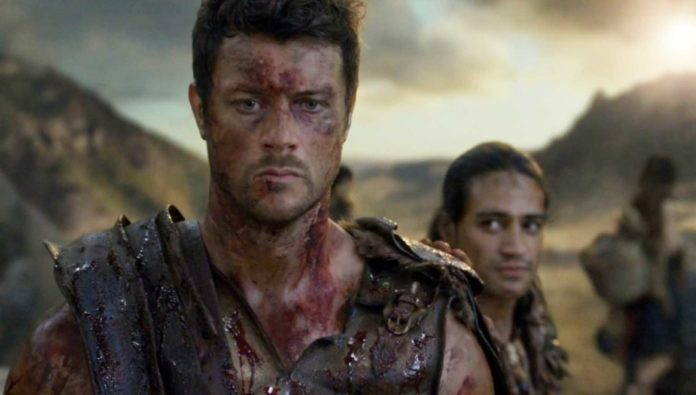 Chi è l'attore che interpreta il personaggio di Agron nella serie televisiva Spartacus? Agron è un abile combattente germanico, una recluta di Batiato, che nel corso della serie diviene uno dei principali luogotenenti di Spartacus durante la ribellione.
Agron nutre un odio nei confronti dei Romani e si acuisce ulteriormente dopo la perdita del fratello: nella serie storica Spartacus, lo schiavo-combattente è un personaggio centrale, un uomo leale ed amico fidato del protagonista interpretato da Andy Whitfield/Liam McIntyre. Chi è l'attore che interpreta il ruolo di Agron nella serie televisiva americana Spartacus? Scopriamolo in questa guida dedicata.
Agron: chi è l'attore della serie televisiva Spartacus?
Il suo nome è Daniel Feuerriegel ed è l'attore australiano, classe 1981, che recita il ruolo di Agron in Spartacus – Sangue e sabbia e Spartacus – La vendetta, Spartacus – La guerra dei dannati. Dopo essersi diplomato al Villanova College, una scuola cattolica di Brisbane, nel Queensland, Daniel Feurriegel studia recitazione al Queensland University of Technology di Brisbane, conseguendo una laurea nel 2002.
Nel 2005 fa parte del cast di Small Claims: White Wedding e, l'anno seguente, compare in Burke & Wills e interpreta il ruolo di Leo Coombes nella serie McLeod's Daughters (trasmesso in Italia con il titolo Le sorelle McLeod). Daniel Feuerriegel recita in un episodio della serie Stupid Stupid Man interpretando il ruolo di Kim nell'episodio The Reunion. Nel 2007 interpreta uno dei due protagonisti di Between the Flags; l'anno seguente prende parte nella serie Home and Away nel ruolo del giornalista Gavin Johnson e recita in un episodio di The Strip.
Nel 2009 interpreta il personaggio di Brendan nella serie TV australiana All Saints; l'anno seguente interpreta Agron nella nota serie TV Spartacus – Sangue e sabbia e nel sequel intitolato Spartacus – La vendetta. Nel 2013 termina la sua partecipazione al cast della serie televisiva Spartacus – La guerra dei dannati (terza stagione). Lo scorso anno ha preso parte al cast di film Pacific Rim – La rivolta, in uscita per quest'anno 2018.
Spartacus: Chi è Agron?
Agron è il famoso schiavo germanico comprato da Batiato assieme ad altri nove (tra cui suo fratello Duro) per 100 denari. Si distingue da subito come gladiatore dalle ottime abilità e, con l'evolversi dei fatti e delle stagioni della serie, è tra i primi a seguire Spartacus nella rivolta.
Nella seconda stagione diventa uno dei comandanti ribelli e amante di Nasir e, nella terza stagione, decide di unirsi all'esercito di Crisso. Al termine della battaglia contro l'esercito di Crasso, Agron e Nasir sono gli unici sopravvissuti a guidare i civili verso la libertà oltre le montagne.
Fonte immagine: spartacus.wikia.com