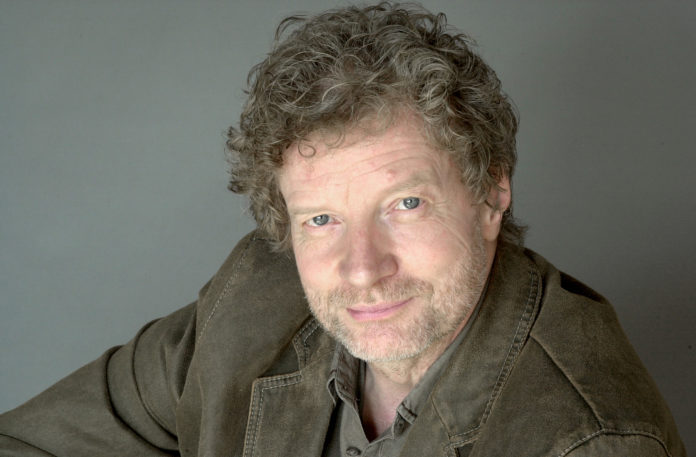 Nella serie televisiva tedesca Dark uno dei principali personaggi centrali della trama è l'orologiaio H.G.Tannhaus, colui che ha scritto il libro "Viaggio Nel Tempo" che ha ispirato la serie: "Tannhaus riceve il libro quando ancora è un giovane orologiaio, e inizia ad avventurarsi in questa idea. Praticamente legge le proprie parole e le riscrive ancora per essere pubblicate".
Questo personaggio rende la trama della serie televisiva assolutamente avvincente e, talvolta, ricca di suspence; non a caso, milioni di spettatori amano seguire le "singolarità" che caratterizzano il susseguirsi degli episodi. Da chi viene interpretato il personaggio fantasy di H.G.Tannhaus nella serie Dark? Chi è il vero attore? Qual è la sua bio e la filmografia? Scopriamolo in questa guida dedicata.
Chi è l'orologiaio della serie tedesca Dark?
La nuova serie tedesca prodotta da Netflix, Dark, si presta a fare paragoni con Stranger Things, da cui mutua la stessa atmosfera fantascientifica, ricca di suspence, che tiene incollati milioni di telespettatori.
A decretare il successo crescente della serie fantasy e a rendere la trama così avvincente è la presenza dell'orologiaio H.G.Tannhaus che costruisce una macchina dell'orario di lavoro. Voce narrante nelle diverse puntate, nel suo libro, teorizza l'esistenza di un wormhole nella caverna di Wilden ovvero una galleria gravitazionale che collega tre dimensioni, futuro presente e passato.
Dark Cast: quale attore interpreta il personaggio dell'orologiaio?
Il suo nome è Christian Steyer e nella serie Dark interpreta il famoso personaggio, l'orologiaio H.G.Tannhaus. Nato il 6 dicembre 1946 a Falkenstein, in Sassonia, Christian Steyer è un attore tedesco, doppiatore, musicista e produttore di film. È figlio di un pastore e, fin da piccolo, suona il piano, l'organo e canta nel coro della cattedrale di Meissen.
All'età di tredici anni, entra nell'Accademia musicale di Lipsia e dal 1965 al 1970 studia pianoforte; nel 1972 si diploma alla Staatliche Schauspielschule di Berlino e inizia a lavorare come attore freelance, cantante, pianista e compositore. Dal 1973 al 1978 si esibisce come tastierista e direttore organizzativo del gruppo ETC. e si dedica alla recitazione e alla composizione di colonne sonore per film.
Christian Steyer interpreta il suo primo ruolo cinematografico nel 1972 in È una vecchia storia; nel 1973 recita in The Legend of Paul e Paula; nel 1974 Steyer compone la prima colonna sonora per il film The Downfall of Emma. Dal 1993 è Docente di drammaturgia e pedagogia, prima all'Accademia di Musica "Hanns Eisler" di Berlino e dal 2005 al Jazz Institute di Berlino. Steyer ha vinto al Goldener Festival Spatz 2005 per la miglior colonna sonora del film Golden Sparrowfoot.
Fonte immagine: christiansteyer.com