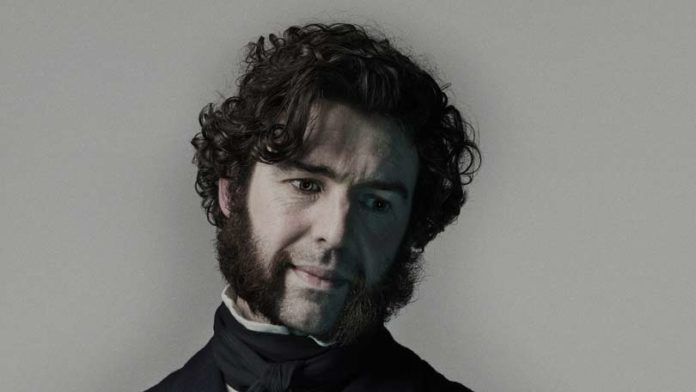 Trasmessa sul canale AMC dal 25 marzo 2018 e distribuita a livello internazionale da Amazon Prime Video, la serie tv horror The Terror è basata sul romanzo del 2007 La scomparsa dell'Erebus di Dan Simmons.
Tra i personaggi della serie televisiva, oltre al Capitano Francis Crozier, interpretato da Jared Harris, dal Comandante James Fitzjames, da Cornelius Hickey e da Thomas Blanky, c'è Henry Goodsir.
Chi è e da chi è interpretato nella sitcom horror? Scopriamolo in questa guida dedicata.
Chi è Dr. Henry Goodsir?
Henry Goodsir è l'unico dottore dell'intera spedizione che cerca di alleviare le ferite del freddo artico e delle malattie quali lo scorbuto e il botulismo.
Il personaggio si ispira al medico e naturalista scozzese che contribuì al lavoro pionieristico sulla teoria cellulare fatto da suo fratello John Goodsir.
Il suo corpo non fu mai trovato, ma studi forensi del 2009, eseguiti su resti scheletrici precedentemente recuperati da King William Island in Canada, suggeriscono che potrebbero essere quelli di Harry Goodsir.
Ha studiato medicina a Edimburgo e divenne membro della Royal Medical Society.
Dopo aver conseguito la qualifica di Licenziatario del Royal College of Surgeons di Edimburgo nel 1840, successe a suo fratello John come Conservatore del Museo dei Chirurghi nell'agosto del 1843.
Ricoprì questo incarico fino al marzo 1845, quando prese parte alla spedizione di Franklin.
Chi è l'attore che interpreta Dr. Henry Goodsir?
Nella serie tv The Terror, Dr. Henry Goodsir è interpretato da Paul Ready, un attore britannico. È conosciuto principalmente per le sue recitazioni teatrali, ma ha recitato anche in alcune pellicole cinematografiche.
Ha ricevuto anche un encomio agli Ian Charleson Awards del 2003.
Ready ha ricevuto grande notorietà nel 2013 per essere apparso nel programma televisivo Utopia.
Nel 2018 ha interpreta Henry Goodsir, uno dei ruoli personaggi nella serie The Terror, basata sul romanzo bestseller di Dan Simmons.
Fonte immagine: tv.bt.com