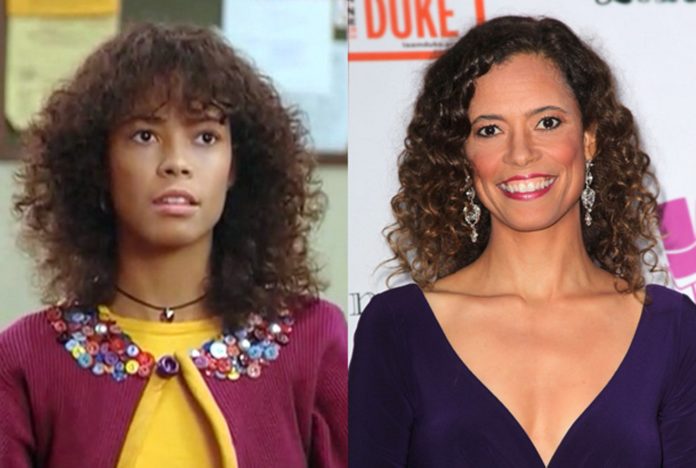 Ambientata nella Grande Mela, la serie televisiva americana Saranno Famosi si basa sull'omonimo film di Alan Parker. Chi è Coco Hernandez? Chi è la vera attrice che recita nei panni della ballerina nella serie televisiva? Questa guida si propone di approfondire tutte le caratteristiche del personaggio televisivo e di scoprire la biografia della "vera" Coco Hernandez.
Coco Hernandez: chi è e che ruolo recita nella serie Saranno Famosi?
Erica Gimpel è l'attrice che interpreta il personaggio di Coco Hernandez nella serie televisiva americana Saranno Famosi. Coco è una ragazza di origine portoricana, con l'ambizione di cantante-ballerina-attrice, si distingue per essere tra le ballerine più brave della scuola e per le sue eccellenti abilità canore e di recitazione. Ha grandissimo talento e riesce sempre a primeggiare, si distingue anche per il suo temperamento mite, dolce e per essere molto generosa.
Assieme a Leroy è l'allieva prediletta della signorina Grant. Tuttavia, nonostante la sua bravura, a circa metà della seconda serie tv Saranno Famosi, Coco lascia la scuola dopo aver trovato lavoro presso una compagnia di ballo.
[amazon_link asins='B009IDNQVU,B007CEXCTI,B01LYTRW4Y' template='ProductCarousel' store='serietvdavedere-21′ marketplace='IT' link_id='1694cb60-6f10-11e8-a10a-0352ca85ee5f']
Chi è la "vera" Coco di Saranno Famosi (Telefilm)?
Il personaggio di Coco Hernandez è interpretato nella serie televisiva saranno Famosi dall'attrice newyorkese Erica F. Gimpel, volto noto per le sue interpretazioni in serie televisive del calibro di JAG – Avvocati in divisa, Profiler, Roswell, E.R. – Medici in prima linea e Veronica Mars, dove interpreta il ruolo della madre di Wallace.
Classe 1964, Erica ha conseguito nel 1982 alla High School di New York una laurea in arti dello spettacolo. Suo padre è il noto scrittore Joseph e la Gimpel, durante l'età adolescenziale, ha viaggiato negli Stati Uniti e in Europa con la mamma Shirley Bash, nota cantante americana.
Ecco la Filmografia della Gimpel:
Fame TV Series
North and South (1985) TV Series …. North and South II (1986)
Case Closed (1987) (TV)
King of New York (1990)
Women & Wallace (1990) (TV)
Penny Ante: The Motion Picture (1990)
Homicide (1991)
Undertow (1991)
Amateur (1994)
Fence, The (1994)
Smoke (1995)
Flirt (1995/I)
Price of Love, The (1995) (TV)
Tuesday Morning Ride (1995)
Profiler (1996) TV Series
Sticks and Stones (1996)
ER (1994) TV Series
Touch Me (1997)
Santa and Pete (1999) (TV)
Intimate Betrayal (1999) (TV)
Heart-throbs of the 80s (2001) (TV)
No Such Thing (2001)
Impostor (2002)
Quel pazzo venerdì (2003).
Fonte Immagine: gds.it