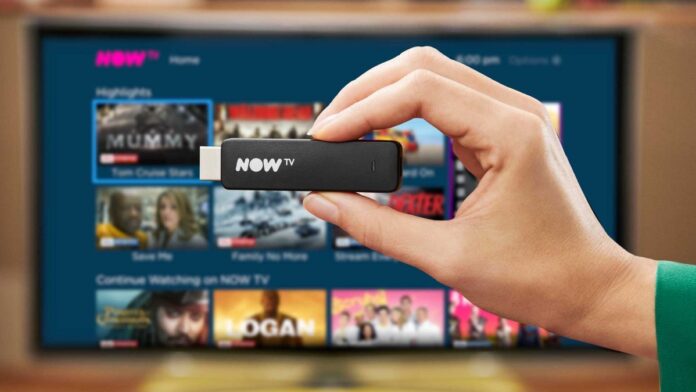 Uscite Now Tv luglio 2020, nonostante l'addio di qualche canale che abbandonerà l'offerta online di Sky, non mancano tante novità. Soprattutto sul fronte della cinematografia, con l'arrivo di titoli usciti negli scorsi mesi ed altri che, esclusivamente, saranno trasmessi solo in digitale.
Sul fronte delle serie tv da vedere, invece, poche novità. Il Covid-19 ha praticamente bloccato le produzioni. Ma a luglio qualcosa pur si muove. Un occhio particolare alle programmazioni Fox e Premium, dove arriveranno molte versioni doppiate di serie finora andate in onda solo con sottotitoli: tra queste la decima, fenomenale stagione, di The Walking Dead.
Uscite Now Tv Luglio 2020: le serie tv da non perdere questo mese
Come dicevamo, non mancano mica serie tv da godersi da capo a fondo nemmeno per questo mese. Sky Atlantic diventa epicentro di Now Tv: imperdibile, in questo caldo mese estivo, Gangs of London, in onda dal sei luglio e destinata a diventare probabilmente la serie dell'anno. Non manca nemmeno HBO, con la miniserie The Plot Against America e altre produzioni come Billions o Agents of SHIELD.
Qui di seguito le serie con le date d'uscita:
4/07
Veronica Mars
5/07
Shameless
6/07
Gangs of London
The Walking Dead 10
Rizzoli & Isles 7
12/07
Homeland 8
Prodigal Son 1
15/07
Le Bureau
18/07
God Friended Me
22/07
Station 19 3
24/07
Il complotto contro l'America
26/07
Manifest 2
I film in arrivo
Sul fronte cinematografico, come sempre, Sky/Now Tv non delude mai. Sarà un mese pieno di novità e di esclusive da inizio a fine, per una estate all'insegna delle grandi produzioni hollywoodiane e non solo. Qui di seguito i titoli con le date in cui è prevista la loro messa in onda.
1/07
Pokemon Detective Pikachu
2/07
Sorry We missed you
3/07
Eagle 2019
The Kill Team
4/07
Wajib
Satine
5/07
Playmobil: The Movie
Notorious
6/07
18 regali
7/07
Il cardellino
Warner
8/07
A spasso col Panda
M2
10/07
Favolacce
12/07
Zombieland
13/07
Pinocchio
14/07
Le ragioni del cuore
15/07
Metti una notte
16/07
Tolkien
17/07
King of Thieves
18/07
Aspromonte. La terra degli ultimi
19/07
Hole
20/07
Yesterday
21/07
7 uomini a mollo
22/07
La Llorona. Le lacrime del Male
23/07
Hammamet
24/07
Sulle ali dell'avventura
25/07
Un piccolo favore
26/07
The lodge
27/07
Downton Abbey
29/07
I villeggianti
30/07
Hellboy
31/07
Migliori nemici
Fonte immagine: tuttotek