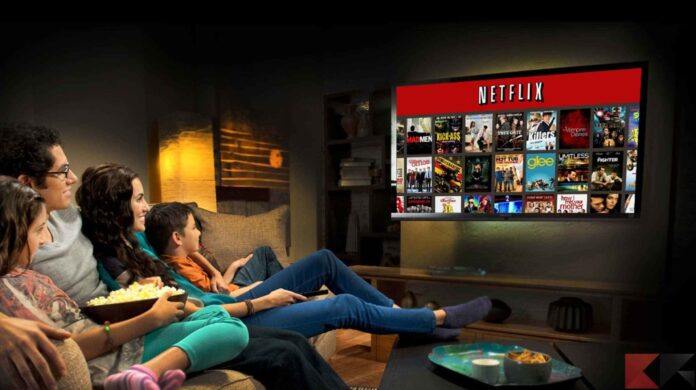 Uscite Netflix Agosto 2020, un mese di grandi novità. Il colosso dello streaming statunitense non rinuncia ad accontentare i fan. E semplicemente l'unico modo per farlo è eliminare la concorrenza. Per il prossimo mese di agosto, ormai imminente, Netflix ha deciso di fare sul serio. Bissando, ampliando e migliorando la già ricca carrellata di film e serie tv da vedere di giugno e luglio.
Non mancano novità, tra aggiunte in catalogo, new entry e nuovissime produzioni originali. Qui di seguito vi forniamo l'elenco delle uscite previste per l'imminente agosto, consapevoli che ci sarà molto da divertirsi.
Uscite Netflix Agosto 2020: le serie tv da non perdere
Siete pronti? Dopo il mese di luglio vissuto all'insegna del fantasy, Netflix torna carico con alcuni cavalli di battaglia. Spiccano, su tutte, produzioni come The Rain, alla terza stagione, e Lucifer, alla quinta e ultima volta. Tempo anche di debutti: è il caso di It's Okay To Not Be Okay, prima stagione della attesissima serie sudcoreana.
Qui tutte le uscite con rispettive date:
1/08:
GOTHAM
5/08:
WORLD'S MOST WANTED
6/08:
THE RAIN
THE SEVEN DEADLY SINS
7/08:
ALTO MARE
PICCOLE CREATURE
12/08:
GREENLEAF
14/08:
TEENAGE BOUNTY HUNTERS
15/08:
RITA
21/08:
LUCIFER
HOOPS
25/08:
TRINKETS
27/08:
AGGRETSUKO
28/08:
COBRA KAI
Tutti i film disponibili ad agosto su Netflix
Non mancano tante novità sui film, tra produzioni originali ed aggiunte al catalogo. Tra i prodotti di maggior interesse spicca il docu-film su Nicholas Anelka, ex calciatore di Chelsea e Juventus.
Qui di seguito alcuni titoli film con conseguente data d'uscita:
1/08:
BASIC INSTINCT
DELITTO PERFETTO
LA FEBBRE DEL SABATO SERA
AL VERTICE DELLA TENSIONE
DELITTO PERFETTO
LA FEBBRE DEL SABATO SERA
RANSON – IL RISCATTO
DUPLICITY
CAMBIA LA TUA VITA CON UN CLICK
SPONGEBOB – FUORI DALL'ACQUA
4/08:
LA MUMMIA
5/08:
UNBREAKABLE KIMMY SCHMIDT: KIMMY VS IL REVERENDO
ANELKA: GENIO E SREGOLATEZZA
7/08:
WORK IT
BERLIN, BERLIN: LOLLE ON THE RUN
8/08:
FREDDY VS. JASON
SE DIO VUOLE
11/08:
THE LEGEND OF TARZAN
14/08:
PROJECT POWER
18/08:
VENOM