Monarch: Legacy of Monsters è una nuova serie TV da vedere disponibile dal 17 novembre su Apple TV.
Per gli amanti del genere rivedremo in azione Godzilla e la serie TV si ambienterà nel Monsterverse ovvero l'universo di film ed ora serie TV creato dalla Legendary Pictures con Godzilla, King Kong e tanti altri Titani mostruosi.
Trama
Nello specifico pare che la prima stagione sia ambientata nell'arco temporale intercorso tra le vicende viste nei film Kong: Skull Island del 2017 e Godzilla: King of the Monsters del 2019.
Tra i protagonisti l'ufficiale dell'esercito Lee Shaw che vedremo in due epoche differenti che si interfaccerà con la Monarch l'agenzia che si occupa si studiare ed osservare tutti i Titani esistenti nel nostro pianeta. La serie TV dovrebbe rivelare i segreti dell'agenzia nel corso di vari decenni. Ad affiancare l'iconico keiju Godzilla vedremo sia nuovi Titani che vecchi.
La prima stagione dovrebbe ruotare attorno alle figure di due fratelli che riscoprono il misterioso passato del padre e le vicende si intrecceranno con Lee Shaw con un passato legato alla Monarch e alla caccia del Re dei Mostri Godzilla.
Inoltre, rivedremo Bill Randa in alcuni vecchi filmati arrivati direttamente da Skull Island. In attesa di nuove anticipazioni godiamoci il primo trailer diffuso dal canale Youtube di Apple TV in calce all'articolo.
I personaggi
Lee Shaw/ Kurt Russell/ Wyatt Russel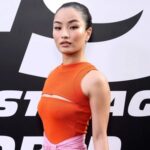 / Anna Sawai
/ Mari Yamamoto
/ Anders Holm
Bill Randa/ John Goodman
Monarch: Legacy of Monsters – Le stagioni
La stagione 1 debutterà sul servizio di streaming Apple TV dal 17 novembre con 2 episodi. Poi sarà pubblicato un episodio a settimana per un totale di 10 episodi.
Fonte immagini: apple.com/, artofvfx.com/