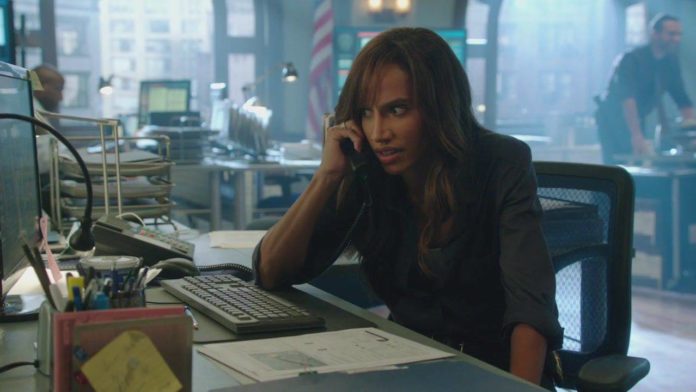 Chi è Tess Vargas nella serie televisiva Beauty and the Beast? Beauty and The Beast è una serie televisiva americana andata in onda dal 2012 al 2016 sulla The CW per la durata complessiva di quattro stagioni. È incentrata sulla figura di Chaterine Chandler, una detective con un passato difficile. Sua madre viene assassinata e Chaterine viene salvata da uno sconosciuto misterioso con le sembianze di un animale. Nel cast di Beauty and the Beast è presente Tess Vargas, migliore amica della protagonista. Vediamo in questa guida chi è.
Tess Vargas: chi è la detective e collega di Chaterine Chandler?
Tess Vargas, personaggio interpretato dall'attrice Nina Lisandrello, è la migliore amica di Chaterine e svolge la sua stessa professione. Ha un carattere tollerante, ma anche diretto e sarcastico, soprattutto nei confronti dei criminali. Ha una relazione con il suo capo, Joe, un uomo sposato. Tess non accetta di buon grado il ruolo di amante perché è molto legata all'uomo e cerca di allontanarlo da sua moglie, ma non ci riesce.
Il rapporto tra Tess e Chaterine è un po' ambiguo: anche se le due sono amiche, infatti, Tess ha l'impressione che Chaterine le nasconde qualcosa di importante ed è ferita da questa situazione. Ha la conferma che c'è qualcosa di strano quando vede Chaterine che distrugge alcuni documenti relativi ad un caso: anche in questa circostanza evita di dare qualsiasi spiegazione ed il rapporto tra le due donne si incrina ancora di più. Nel corso di alcune indagini Chaterine e Tess si imbattono in Vincent: un uomo che sembrerebbe essere responsabile di alcuni omicidi e che sembra avere delle caratteristiche tipiche di un animale. Chatherine si rende conto che Vincent uccide delle persone solo per salvarne altre e decide, quindi, di proteggerlo. Tess, invece, all'inizio è titubante, ma poi decide di aiutare l'amica in questo progetto.
Chi è l'attrice che interpreta il personaggio di Tess Vargas?
Il suo nome è Nina Lisandrello ed è un'attrice statunitense nata nel 1980, già apprezzata per aver recitato in diverse serie televisive e pellicole cinematografiche:
Conviction (Episodi: 180.80 e Hostage) nel ruolo di Serena Mallory
Il diavolo veste Prada – film TV (2006) – ruolo: clacker
I padroni della notte (film) – film TV (2007) – ruolo: amica di Bobby
Washingtonienne – serie TV (2009) – ruolo: Juliet
Pre – film TV (2009) – ruolo: direttrice
Law & Order serie TV (2009) – ruolo: Belinda Alvarez
Mercy – serie TV (2010) – ruolo: Charmaine
Nurse Jackie – Terapia d'urto serie TV (2010) – ruolo: Jenny
The Best and the Brightest – film TV (2010) – ruolo: Bianca
The Bleeding – film TV (2011) – ruolo: Lynne
Beauty and the Beast – serie TV, ruolo: Tess Vargas
Fonte immagine: stuffpoint.com