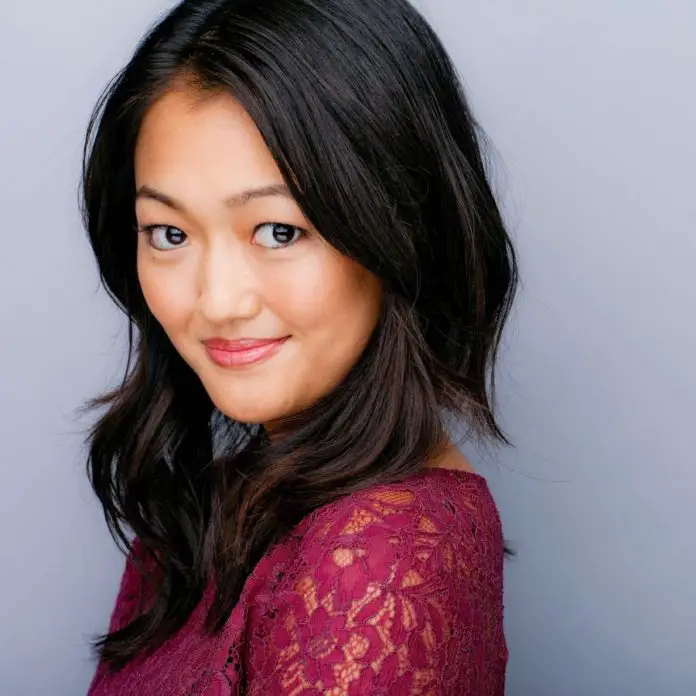 Chi è Amy Okuda della serie televisiva Atypical? Amore, famiglia, lavoro, diversità e tanti intoppi: questi sono gli ingredienti del successo della serie tv americana Atypical, approdata su Netflix nel 2017 e già programmata per la terza stagione, nel 2019. Psicoterapia e vita quotidiana si intrecciano ed i risultati si riflettono anche su chi circonda i due protagonisti principali, Sam e Julia. Già nel titolo c'è l'essenza di questa serie tv ideata da Robia Rashid, per la regia Seth Gordon.
[amazon_link asins='B0758HFC53′ template='ProductCarousel' store='serietvdavedere-21′ marketplace='IT' link_id='becf9006-ea7f-11e8-97d3-e90ee12de0b9′]
[amazon_link asins='B076HB3ZH9′ template='ProductCarousel' store='serietvdavedere-21′ marketplace='IT' link_id='cbeec89f-ea7f-11e8-9a56-55bc7350ba6b']
Atypical: chi è la psicoterapeuta Julia Sasaki?
Atypical ripropone la storia di Sam, ragazzo problematico affetto dalla Sindrome di Asperger che, nonostante i problemi legati all'autismo, si affaccia al mondo "dei grandi" con la speranza di trovare l'amore è di condividere problemi, sogni e soddisfazioni. Sul suo percorso di vita, certamente in salita, trova la psicoterapeuta Julia Sasaki, con la quale comincerà a scoprire l'esplosione di sentimenti, andando alla ricerca di se stesso. Situazioni personali e professionali portano il destino di Giulia ad incrociarsi con quello di Sam: la psicoterapeuta giapponese deciderà di svolgere questa professione per l'amore nei confronti del fratello autistico. Un rapporto questo, però, che riduce più del dovuto io distacco tra paziente e specialista e che porta Sam a vedere in Julia il suo amore.
La donna, fidanzata e promessa sposa di Miles, vedrà la sua relazione vacillare a causa di incomprensioni dovute all'incursione di Sam in casa sua e del corteggiamento del ragazzo con fragole al cioccolato. Ma, inaspettatamente, Julia penserà che Miles la tradisca e, a seguito di un piccolo incidente, sarà portata in ospedale dove scopre anche di essere incinta. Il rapporto con Sam è quotidiano, ma Julia stabilisce i limiti della relazione e con una lettera specifica la natura solo professionale che li lega.
Atypical: Chi è l'attrice che interpreta la psicoterapeuta Julia Sasaki?
In Atypical, Julia è interpretata dall'attrice statunitense Amy Kei Okuda, nata a Torrence il 6 marzo 1989.
Ancora piccola, unisce la passione per la danza a quella per la pallacanestro e, più tardi, comincerà ad avvicinarsi al mondo dello spettacolo comparendo in un video musicale di Enrique Iglesias.
Anche sul piccolo schermo la sua passione diventa un lavoro, ma sarà The Guild a consacrarla al grande pubblico, nei panni di Tinkerballa.
Si tratta di una serie incentrata sulla vita di una gilda online ed è composta da episodi che variano tra i 3 e gli 8 minuti.
Oltre a The Guild, l'attrice ha recitato in Le regole del delitto perfetto (2015), una serie televisiva statunitense di genere thriller giudiziario trasmessa dalla ABC.
La vediamo anche nel cast di The Man in the High Castle (2015), una serie televisiva statunitense prodotta da Amazon Studios, e lo stesso anno in Hello, My Name Is Doris, un adattamento del cortometraggio Doris & The Intern scritto e diretto da Laura Terruso.
Amy Kei Okuda ha preso parte anche al cast di Scream Queens, serie TV, 1 episodio (2016), prima di approdare all'attuale successo nella serie Atypical.
Fonte immagine: nbcnews.com