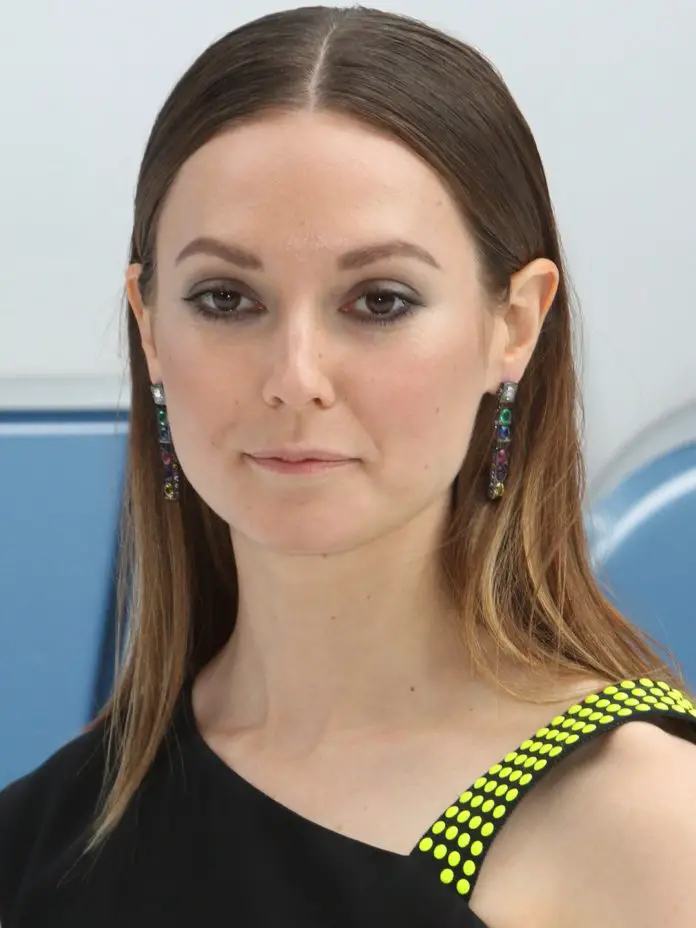 Interpretata da Lydia Wilson, Matilda Gray è la protagonista principale della serie televisiva Requiem, prodotta dalla BBC e disponibile in Italia su Netflix a partire dal 23 marzo 2018.
Appartenente al genere thriller-horror con quello del sovrannaturale, la serie Requiem riesce ad infondere un continuo senso di inquietudine e timore nello spettatore.
La protagonista principale di Requiem è Matilda Gray, una violoncellista che vive a Londra. Ma chi è l'attrice che interpreta Matilda nella serie televisiva? Scopriamolo di seguito.
Chi si nasconde dietro il personaggio di Matilda Gray?
Dietro al personaggio di Matilda Gray si nasconde il volto della celebre attrice Lydia Wilson. Chi è? Trentaquattrenne inglese, dopo essersi diplomata nel 2009 presso la Royal Academy of Dramatic Art, comincia a recitare in diverse produzioni televisive e teatrali.
Nella carriera teatrale l'attrice della serie televisiva Requiem ha recitato in:
House of Special Purpose (2009) nei panni di Maria
Pains of Youth (2009) nei panni di Desiree
Blasted (2010) nei panni di Cate
The Heretic (2011)
The Acid Test (2011) nei panni di Jessica
'Tis Pity She's a Whore (2011) nei panni di Annabella
Hysteria (2013) nei panni di Jessica
King Charles III (2014) nei panni di Kate, Duchess of Cambridge
Elenco delle apparizioni cinematografiche
Anno
Titolo
Ruolo
Dettagli
2010
Non lasciarmi mai andare
Hannah
Debutto cinematografico
2013
A proposito di tempo
Catherine "Kit-Kat" Lake
d'ora in poi
Katcher
Film corto
2016
Star Trek Beyond
Kalara
Elenco delle apparizioni televisive
Anno
Titolo
Ruolo
Dettagli
2010
Pete contro vita
Rachel
Episodio: "Fankoo"
Omicidi di mezzo
Zoe Stock
Episodio: "Master Class"
Qualsiasi cuore umano
Lunedi
Episodio: "1.3"
2011
Riding del sud
Muriel Carne
Ruolo ricorrente
Il petalo cremisi e il bianco
Elisabetta
Episodio: "1.1"
Specchio nero
La principessa Susannah
Episodio: " The National Inno "
2012
Dirk delicatamente
Jane
Episodio: "1.2"
La realizzazione di una donna
Emily Fox Seton
Film televisivo
2013
Misfits
Laura
Episodi 2 e 3 nella serie 5
2014
Ripper Street
Mimi Morton
Dodici episodi; Serie 3 e 5
2018
Requiem
Matilda
Sei episodi (Ruolo principale)
Nella serie televisiva Requiem, l'attrice inglese interpreta Matilda che viene sconvolta dal suicidio inspiegabile della madre. La giovane comincia una ricerca che la porta in una piccola cittadina gallese Penllynith, dove si nascondono segreti riguardanti la sua identità. Che cosa accadrà a Matilda?
(Fonte:Google.com)