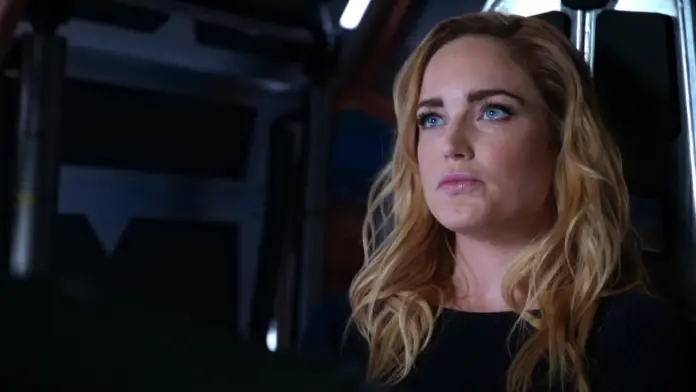 Chi è Sara Lance della sit com supereroi Legends of Tomorrow? Legends of Tomorrow la serie TV statunitense creata da Greg Berlanti, Marc Guggenheim e Andrew Kreisberg e basata su un gruppo di supereroi della DC Comics.
Nata come spin-off delle serie TV Arrow, The Flash, la serie televisiva narra le eroiche gesta di un gruppo di personaggi, definiti le Leggende che cercano di salvare il mondo.
La squadra di supereroi è capeggiata da Rip Hunter giunto dal futuro dell'anno 2166 per modificare gli eventi che porteranno il tiranno Vandal Savage alla conquista del mondo.
Nel team dei superoi c'è Sara Lance, ex membro della Lega degli Assassini, rinata come White Canary, dopo essere risorta in seguito all'immersione nel Pozzo di Lazzaro a Nanda Parbat. Scopriamo chi è e da quale attrice viene interpretata.
Chi è Sara Lance nella serie tv Legends of Tomorrow?
Sara Lance è un personaggio immaginario originariamente creato per la serie televisiva Arrow. Il personaggio è stato creato appositamente per la televisione da Greg Berlanti, Marc Guggenheim e Andrew Kreisberg.
Originariamente interpretata da Jacqueline MacInnes Wood nel pilot di Arrow, è stata interpretata da Caity Lotz a partire dalla seconda stagione. Inizialmente il suo soprannome è "The Canary", tradotto dal suo nome in arabo League of Assassins Ta-er al-Sahfer (Yellow Bird), in seguito adotta il nome in codice White Canary nello spin-off Legends of Tomorrow.
Nella serie spin-off, DC's Legends of Tomorrow, Sara viene reclutata da Rip Hunter (Arthur Darvill) in una squadra di supereroi che viaggia nel tempo per sconfiggere l'immortale cattivo Vandal Savage (Casper Crump).
Prima di andarsene, Laurel consegna a Sara l'outfit della White Canary, in seguito alla resurrezione dal Pozzo di Lazzaro. Il suo ruolo è fondamentale per il team costruito da Rip.
Chi è l'attrice che interpreta Sara Lance?
Nella serie televisiva Legends of Tomorrow, il personaggio di Sara Lance è interpretato dall'attrice e dalla modella americana Caity Lotz, classe 1986.
La Lotz ha iniziato la sua carriera come ballerina, partecipando a tour con Avril Lavigne e Lady Gaga.
H esordito come attrice nel 2006 con un piccolo ruolo nel film sul cheerleading Ragazze nel pallone – Tutto o niente. Nel 2010 ha ricoperto una parte nel terzo episodio di Law & Order: LA ed è stata ingaggiata per un ruolo fisso nella quarta stagione della serie televisiva Mad Men.
Ha recitato con Casper Van Dien e Agnes Bruckner nel thriller The Pact; è apparsa nella seconda stagione della serie TV Arrow nel ruolo di Sara Lance, dichiarata morta nella prima stagione e tornata nella serie come Canary, supereroina dell'universo DC Comics.
Resuscita come White Canary in Legends of Tomorrow, spin off della serie televisive Arrow e The Flash.
Fonte immagine: memorydelta.wikia.com