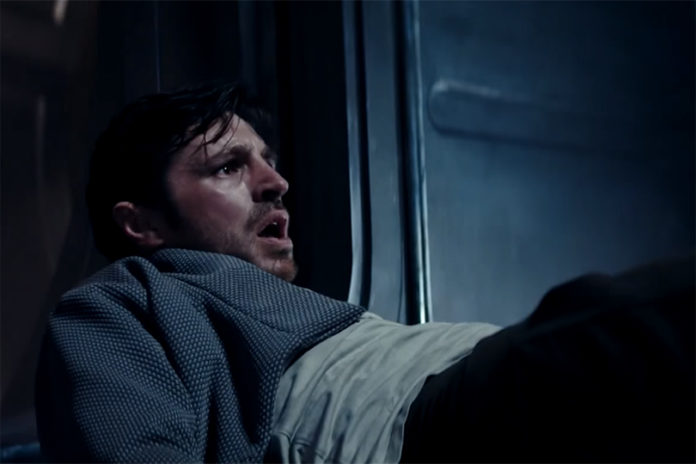 Karl D'Branin è uno dei personaggi principali della serie televisiva Nightflyers, interpretata da Eoin Macken.
D'Branin è un astrofisico che guida il team di scienziati nella missione Nightflyer. È bello, forte e sicuro di sé.
Chi è l'attore che interpreta il Professore Karl D'Branin, il personaggio immaginario della serie tv horror Nightflyers? Scopriamolo in questa guida.
Nightflyers: chi è il Professore Karl D'Branin?
Nella serie tv fantascientifica-horror Nightflyers, trasmessa dal 2 dicembre 2018 sul canale Syfy e basata sulle novelle omonime di George R.R. Martin, troviamo tra i personaggi immaginari il Professore Karl D'Branin in Nightflyers.
Chi è? È l'astrofisico che guida il team di scienziati che, nel 2093, intraprende un viaggio nello spazio a bordo di una nave: la Nightflyer.
Karl D'Branin è uno scienziato bello, forte e apparentemente fiducioso che dirige la spedizione scientifica a bordo del Nightflyer ai margini del sistema solare nella speranza di entrare in contatto con la vita aliena.
Tuttavia, quando si verificano eventi sinistri ed inquietanti, il team inizia a capire che c'è qualcosa a bordo del Nightflyer con loro.
A proposito di Eoin Macken
Eoin Macken è l'attore che interpreta il personaggio del Professor Karl D'Branin nella serie tv Nightflyers.
Ha partecipato al cast di "The Night Shift", interpretando il personaggio principale di TC per quattro stagioni.
Macken ha recitato a fianco di Milla Jovoich e Ali Larter in "Resident Evil: The Final Chapter", scritto e diretto da Paul W.S. Anderson, oltre ad aver recitato accanto a Natalie Dormer e Taylor Kinney in "The Forest", diretto da Jason Zada.
Inoltre, Macken ha recitato accanto a Stephen Moyer, Rufus Sewell e Kelsey Grammer nella serie di eventi nominati agli Emmy® "Killing Jesus."
Ha anche scritto, diretto e recitato con Jack Reynor e Tom Hopper nel film "Leopard".
Ha recitato nella quarta stagione della serie vincitrice di un Emmy "The Tudors."
Ha pubblicato il suo primo libro,"Kingdom of Scars", il quale è stato selezionato per il Bord Gais Energy Irish Book Awards nel 2014.
[amazon_link asins='1781999511′ template='ProductCarousel' store='serietvdavedere-21′ marketplace='IT' link_id='f3b34971-a47d-4bae-8416-a949fd4d3fb9′]
Successivamente ha pubblicato il libro "Hunter and the Grape".
[amazon_link asins='1781999120′ template='ProductCarousel' store='serietvdavedere-21′ marketplace='IT' link_id='7c9407f0-c7ad-4e71-8928-0510fda23fcb']
Fonte immagine: popcorntv.it