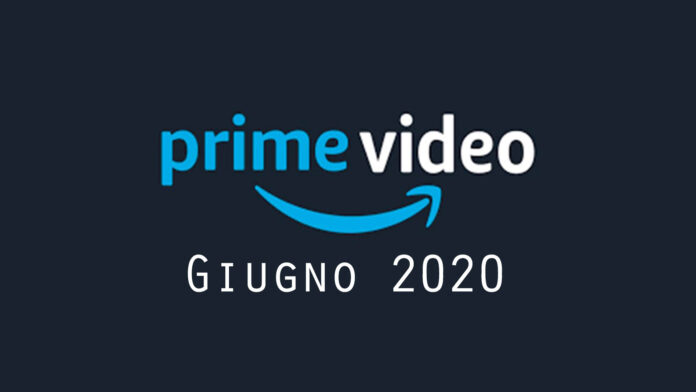 Uscite Amazon Prime Video giugno 2020, anche per questo mese il colosso americano dello streaming è pronto a deliziare i propri utenti. Film, documentari ed ovviamente tante, tantissime serie tv da vedere che vanno ad aggiungersi alla già ricca galleria presente sulla piattaforma.
Comincia l'estate e per non farsi mancare nulla Prime Video ha voluto deliziare i propri utenti con una serie di uscite destinate a rendere questo un mese di puro intrattenimento. Di seguito scopriamo le novità previste per giugno 2020.
Uscite Amazon Prime Video giugno 2020: le serie tv
Sono in totale tre le produzioni originali Amazon che rimpinguano il già ricco catalogo, mentre tra le serie trasmesse già da altre emittenti si segnalano appena due aggiunte. Tre show su cinque sono già disponibili, mentre i restanti due saranno resi visibili nel corso di questo mese.
1/06
Future Man – terza stagione.
El Presidente.
Criminal Minds: Beyond Borders, stagioni I e II.
15/06
Dispatches from Elsewhere.
21/06
The Magicians, stagioni III e IV.
Sul fronte delle docu-serie, invece, spiccano due prodotti di assoluto interesse per catalizzare l'attenzione dei fan e degli utenti del servizio streaming Amazon. Si tratta di Regular Heroes-Eroi comuni, di cui sono disponibili le prime quattro puntate, e di Pope Francis: a man of his Word.
Tutti i film su Amazon Prime Video
Interessanti aggiunte anche dal mondo dei film, forse il fiore all'occhiello dell'intero servizio. La galleria sarà completata da ulteriori tredici aggiunte, spalmate, come segue, per tutto il mese in corso.
1/06
Temple
Hellion
5/06
Cena col delitto: Knives
6/06
Johnny English strikes again
10/06
L'amore a domicilio
13/06
Playing it cool
15/06
Il ladro di giorni
Non sposate le mie figlie!
19/06
DNA: Decisamente non adatti
20/06
Halloween
22/06
Belle et Sebastién 2 e Belle et Sebastién 3: amici per sempre
30/06
David and Goliath
Colossal
FONTE IMMAGINE: MARIDA CATERINI