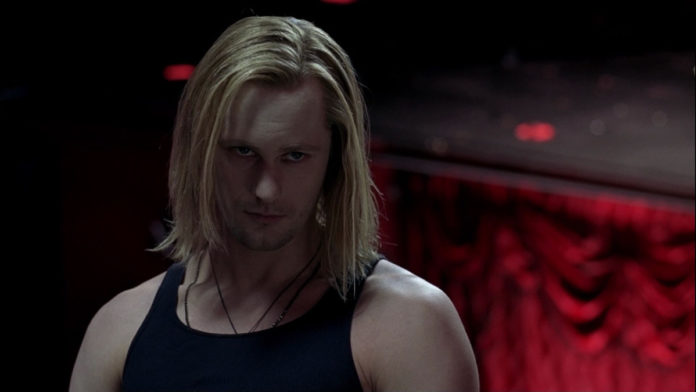 Chi è Eric Northman nella serie tv True Blood? Si tratta di una serie televisiva horror, con dei riferimenti allo splatter e al fantasy che è stata trasmessa dal canale via cavo HBO dal 2008 al 2014. La trama della serie televisiva ruota attorno alla convivenza pacifica tra vampiri ed esseri umani: i vampiri possono nutrirsi del sangue creato artificialmente e non di quello umano.
Vediamo in questa guida chi interpreta il personaggio di Eric Northman nalla serie televisiva True Blood.
Chi è Eric Northman della serie True Blood?
Eric Northman, interpretato dall'attore Alexander Skarsgard, è un vampiro con un grande senso dell'umorismo e tantissima voglia di vivere. Per mantenersi, gestisce un locale per vampiri, il Fangtasia.
Da umano, Eric era il figlio di un re vichingo ucciso insieme alla famiglia da un branco di licantropi.
Al Fangtasia, Eric conosce Sookie che si reca nel locale per cercare di scoprire qualcosa in merito alla morte di alcune ragazze. Sookie possiede il dono della telepatia. A quel punto Eric decide di sfruttare i poteri di Sookie per raggiungere i suoi obiettivi: rintracciare Godric, il vampiro millenario suo creatore al quale è molto legato.
A livello sentimentale, Eric comincia a mostrare un certo interesse per Sookie, che rischia di essere rapita dagli stessi licantropi che hanno sterminato la sua famiglia, ma lui cerca di proteggerla. Il legame tra Eric e Sookie diventerà sempre più forte, tra i due scoppia la passione a seguito di un incantesimo. Eric perde la memoria e diventa molto ingenuo e dolce.
True Blood cast: chi è Alexander Skarsgard?
Attore svedese, classe 1976, Northman è celebre volto della serie cult True Blood e per aver recitato sul grande schermo in numerosi film, tra cui Zoolander, Quel che sapeva Maisie, Diario di una teenager, Melancholia e in The Legend of Tarzan. Nel 2017 ha partecipato nella miniserie TV Big Little Lies, il cui ruolo gli è valso un Premio Emmy al miglior attore non protagonista.
Fonte Immagine: trueblood.wikia.com