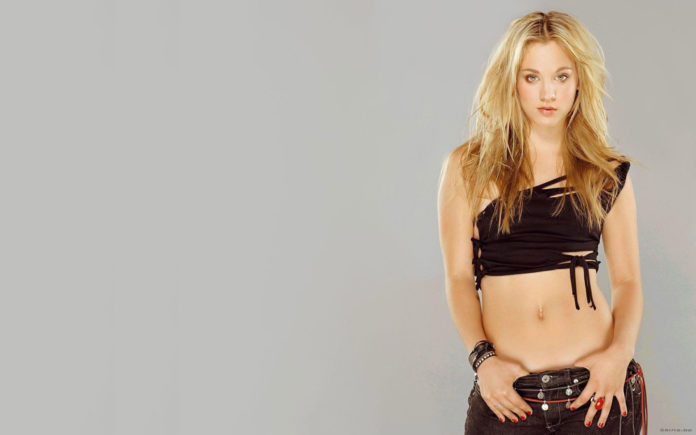 Chi è Penny nella serie televisiva The Big Bang Theory? È una serie televisiva comica che racconta la vita di quattro giovani scienziati: Leonard, Howard, Raj e Sheldon. Lavorano tutti al California Institute of Technology e sono estremamente intelligenti, ma hanno delle difficoltà nei rapporti sociali. Scopriamo in questa guida chi è Penny e da chi è interpretata.
Chi è Penny nella serie The Big Bang Theory?
Penny, interpretata dall'attrice Kaley Christine Cuoco, è la vicina di casa di Leonard e Sheldon. Contrariamente ai due, Penny è estremamente socievole e conosce tantissime persone, è attraente e lavora come cameriera, anche se sogna di diventare un'attrice famosa.
[amazon_link asins='161701687X,B074L3PH57,B0171XY7LG' template='ProductCarousel' store='serietvdavedere-21′ marketplace='IT' link_id='83963617-d231-11e8-99d3-65f70f5708d3′]
Non è particolarmente intelligente come i 4 scienziati, ma sicuramente ha delle ottime competenze sociali ed una buona conoscenza della cultura popolare. È molto curata nell'aspetto fisico, ma è molto disordinata e disorganizzata nella gestione della casa e della sua "vecchia" auto.
Inizialmente non è attratta dai 4 ragazzi poichè hanno uno stile di vita completamente diverso dal suo. Non esita ad utilizzare la sua bellezza per mettere i ragazzi in imbarazzo e anche per ottenere dei favori. Con il tempo, però, nasce una sincera amicizia e tutti imparano ad accettarsi con i propri pregi ed i propri difetti e a condividere le abitudini degli altri.
In particolare, Leonard è molto attratto da Penny. Questo interesse all'inizio non viene ricambiato dalla ragazza che, però, piano piano si lega a Leonard e comincia a provare per lui un sentimento sempre più forte, al punto che i due arriveranno addirittura a sposarsi.
Chi è Kaley Christine Cuoco?
Sexy attrice americana, classe 1985, celebre volto nella sitcom 8 semplici regole, nella serie televisiva Streghe e nella sitcom The Big Bang Theory, dove interpreta il ruolo di Penny. Nel 2004, Kaley è stata nominata la settantaquattresima donna più sexy degli Stati Uniti al FHM-US's 100 Sexiest Women.
Sul grande schermo ha recitato in:
Virtuality (1995)
Romantici equivoci (1997)
Un pezzo di paradiso (2000)
Debating Robert Lee (2004)
The Hollow (2004)
I segreti per farla innamorare (Lucky 13) (2005)
Farewell Bender (Wasted) (2006)
Cougar Club (2007)
Killer Movie (Dead of Winter) (2008)
The Penthouse (2010)
Hop (2011)
The Last Ride (2011)
Authors Anonymous (2014)
The Wedding Ringer (2015)
Proprio lui? (2016)
Fonte immagine: stmed.net