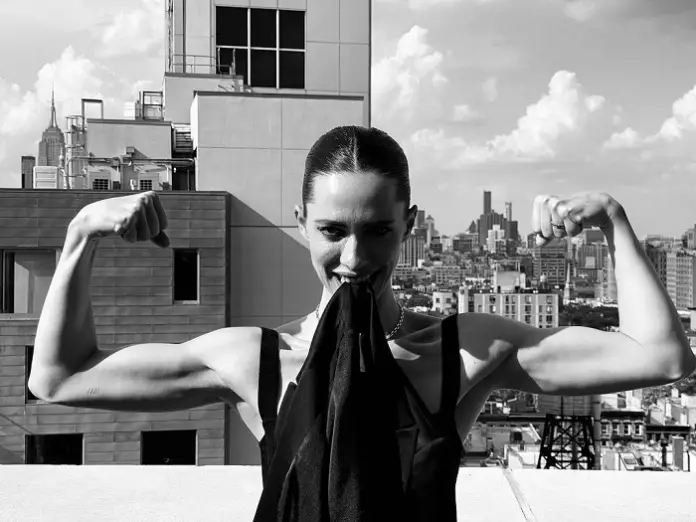 Figlia del regista della Royal Shakespeare Company, Peter Hall, e della diva dell'opera Maria Ewing, l'attrice britannica ha fatto irruzione nell'intrattenimento cinematografico prima del suo dodicesimo compleanno. Rebecca Hall ha infatti recitato in ruoli realizzati per la televisione, come la miniserie The Camomile Lawn.
grande alla fine degli anni 2000, con una serie di ruoli secondari in diversi film, tra cui il thriller psicologico di Christopher Nolan, The Prestige.
Nel 2009 ha fatto parte della trilogia Red Riding, ben accolta dal pubblico. Nel 2010 è stata la protagonista femminile al fianco di Ben Affleck, nel film poliziesco The Town. Ha recitato nella commedia indipendente Please Give ed è apparsa nel serial della BBC, precisamente per cinque episodi, Parade's End che le è valso una nomination ai BAFTA TV.
Ha lavorato in Iron Man 3 come ruolo secondario e ha recitato al fianco di Johnny Depp nel film di fantascienza, Transcendence, nel 2014, e al fianco di Jason Bateman nel thriller psicologico The Gift nel 2015. Noi ce la ricordiamo meglio nella serie artistica Tales from the loop.
Rebecca Hall curiosità e sintesi
Ha iniziato a recitare quando era una bambina, ma dopo appena tre progetti ha deciso di mollare, pensando che quella non fosse la strada giusta per lei. La sua pausa dal mondo della recitazione dura dieci anni.

Proviene da una famiglia artistica. I suoi genitori e i suoi fratelli sono tutti coinvolti nelle arte creative, come l'opera e la scrittura.

Ha lasciato l'Università di Cambridge dopo due anni di corsi, per dedicarsi totalmente alla recitazione.

È apparsa in una serie di produzioni teatrali dirette da suo padre che è il fondatore della Royal Shakespeare Company.

Fa parte del progetto The Bridge di Sam Mendes il quale riunisce attori teatrali americani e britannici per fare spettacolo.
Rebecca Hall vita privata
Il 26 settembre 2015 Rebecca Hall ha sposato Morgan Spector. I due si sono incontrati mentre recitavano insieme in una commedia di Broadway Machinal. La coppia si è sposata e nel 2018 è nato il loro primo bambino.
(Fonte immagine: Instagram)