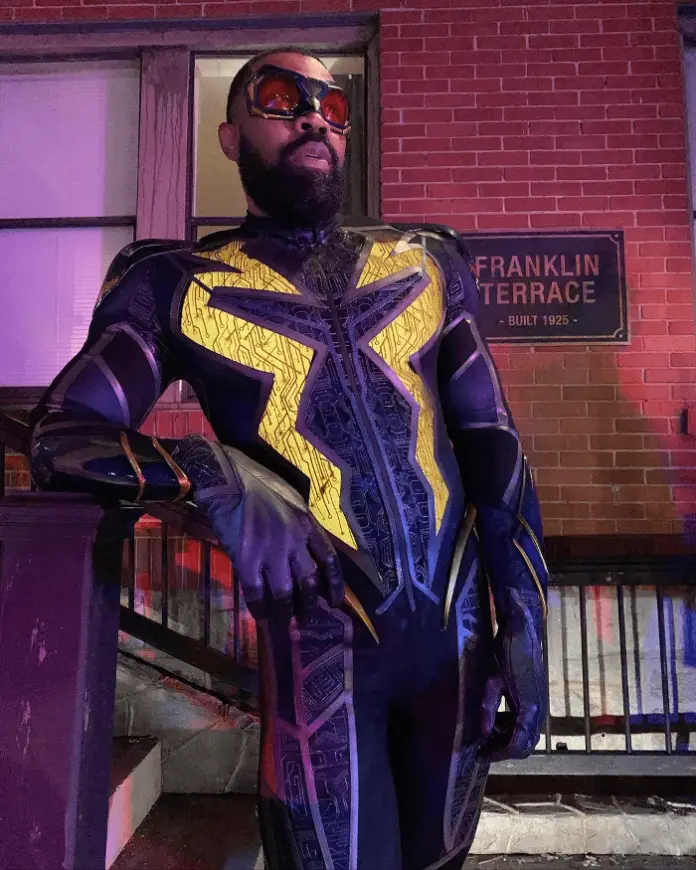 Cress Williams è un attore americano, meglio conosciuto per le sue grandi interpretazioni in Prison Break e Black Lightining. È nato a Heidelberg, nella Germania occidentale ma non parla tedesco. I suoi genitori sono americani. Cress è infatti cresciuto negli Stati Uniti.
Al liceo comincia a stuzzicargli l'idea di intraprendere la carriera di attore e si laurea in Arte Drammatica. Fa il suo debutto nel 1993 in Living Single ed è poi apparso in un ruolo da guest in Beverly Hills, 90210.
Nel 1995 fa la sua entrata nel mondo cinematografico, interpretando un ruolo secondario nella commedia The Doom Generations. Da allora è comparso in Fallen, Little Black Book e Ball Don't Lie. Ma se al cinema non sfonda, questo gli riesce invece nel mondo delle serie tv. Dopo aver interpretato alcuni ruoli marginali in ER, Nash Bridges e Close to Home, si fa vedere in Prison Break e da qui la sua carriera vola. In tempi recenti eccolo nei panni del supereroe Black Lightining nella serie targata The CW che porta lo stesso nome.
Vita privata
Ha frequentato l'attrice Simbi Khali dal 2000. La coppia è stata insieme per molto tempo e ha avuto due figli. I due hanno poi divorziato nel 2011. Cress ha però trovato il vero amore in Kristen Torrianni all'inizio del 2010. E questa volta sembra che per i due la felicità regni sovrana perché dal 2013, anno del loro Matrimonio, i due sono ancora piuttosto affiatati.
Cress Williams insegna dal 2008 in una scuola di recitazione locale a Los Angeles.
La sua interpretazione di Otello è stata criticata
Cress ha recitato in una produzione del Fullerton College del 1990, nella tragedia di William Shakespeare, Otello, diretta da Tom Blank.
Una recensione del Los Angeles Times ha però criticato la recitazione dell'attore dichiarando di trovarlo stravagante come Otello, soprattutto quando la gelosia comincia a prendere possesso del personaggio, ma la rappresentazione non va oltre e si tende a cadere nell'esagerazione. Tutte le emozioni rimangono all'esterno, si fermano lì ed è difficile connettersi con la lotta interna di Otello. Questa la stroncatura del magazine che, come possiamo osservare, ha dato una grande spinta all'attore per migliorarsi e diventare uno dei migliori del piccolo schermo.
Lo troviamo in Beverly Hills 90210
Se il suo volto ti è estremamente familiare, è perché probabilmente lo ricordi molto bene in Beverly Hills 90210. ha interpretato la star del basket D'Shawn Hardell in 13 episodi totali.
È nato in Germania
Cress Williams è nato a Heidelberg, nel quartiere di Baden-Württemberg in Germania. L'attore non parla tedesco in quanto è nato da genitori americani e ha trascorso negli Stati Uniti la sua infanzia.
(Fonte immagine: Instagram)