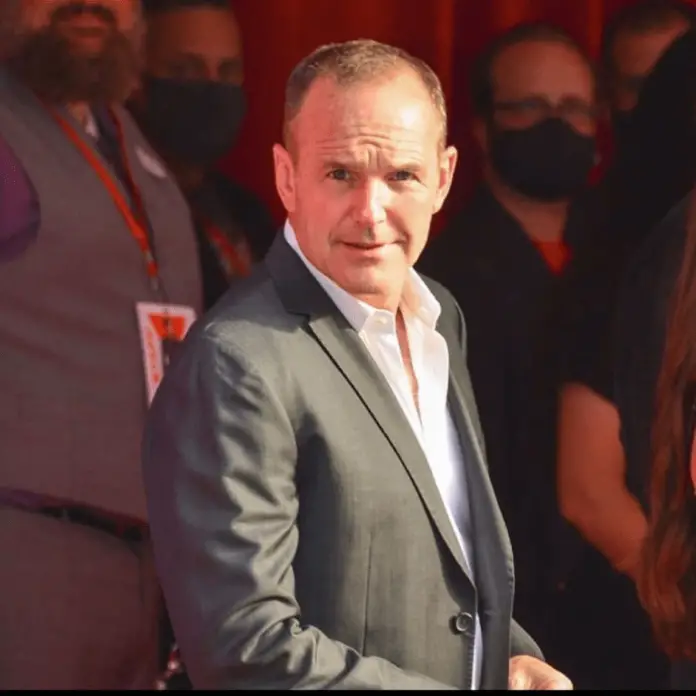 Interpreta l'agente Phil Coulson nei film Marvel e nella serie ABC, Agents of Shield. Lui è Clark Gregg e lo sappiamo bene, perché ci ha fatto innamorare con il suo carisma. Ha anche interpretato il ruolo di Richard Campbell nella serie CBS The New Adventures of Old Christine.
Clark Gregg nasce come Robert Clark Gregg ed è un fantastico attore, doppiatore, regista e sceneggiatore americano. Attivo nel settore dal 1988, ha contribuito a diversi progetti, su grande e piccolo schermo. Ha recitato in film come Iron Man, Iron Man 2, The Avengers, Thor, Choke, Hoot e Six Ways to Sunday, giusto per citarne alcuni.
Come sappiamo bene, fa parte del Marvel Cinematic Universe (MCU) come agente Phil Coulson. In tv ha lavorato in Agents of Shield, The New Adventures of Old Christine, Ultimate Spider-Man, The West Wing and Cam e Will & Grace.
Con la sua personalità poliedrica ha anche girato una manciata di film per la televisione tra cui Lip Service, Tyson, My Sister's Keeper, Live from Baghdad e The Road to Christmas. Ha anche prestato la voce al suo Coulson come doppiatore, nella serie animata Marvel What If…?
Vita privata e curiosità
Nasce il 2 aprile 1962 a Boston, dai genitori Robert Clark Gregg, ministro episcopaliano e professore universitario, e Mary Layne. Ha frequentato la Ohio Wesleyan University e ha poi studiato recitazione e inglese alla Tisch School of the Arts della New York University. Gregg ha sposato l'attrice Jennifer Grey nel 2001. La loro figlia, Stella, è nata lo stesso anno, il 3 dicembre 2001 a Los Angeles. Matrimonio che, purtroppo, non è andato a buon fine. La coppia ha preso la decisione di prendere due strade separate e hanno presentato la domanda di divorzio nel giugno 2020, proprio il mese che avrebbe dovuto sancire il loro diciannovesimo anniversario.
Clark Gregg è un membro fondatore dell'Atlantic Theatre Company di New York City ed è il nipote di Mickey Katz. Il suo film preferito è Blade Runner del 1982. È cintura nera di Jiu-Jitsu brasiliano.
È l'unico attore che è apparso in produzioni, film o tv, ambientato nei Marvel Cinematic Universe dal suo debutto in Iron Man (2008) continuamente, senza mai prendersi una pausa.
(Fonte immagine: Instagram)