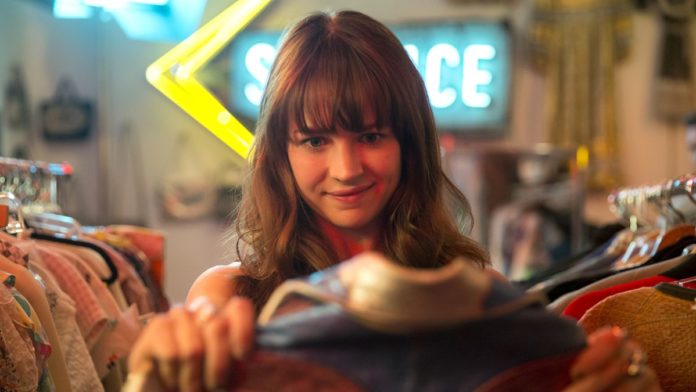 La serie televisiva del genere comedy-drama Girlboss ha come protagonista principale Sophia Marlowe: si ispira liberamente al libro redatto da Sophia Amoruso, intitolato #Girlboss.
Ambientata nei primi anni duemila, si narra la storia imprenditoriale di successo di una giovane ragazza che, ad appena 23 anni, fa una vera e propria fortuna vendendo vestiti vintage on line sul popolare Marketplace eBay.
La serie Girlboss ha debuttato il 21 aprile 2017, ma dopo una sola stagione viene cancellata. Chi è la vera attrice che "veste" i panni della famosa self-made woman, abile venditrice di vestiti vintage? Scopriamolo in questa guida biografica e la sua filmografia.
Sophia Marlowe: chi è la popolare attrice della serie Girlboss?
Sophia Marlowe è il personaggio principale della serie televisiva Girlboss ed è interpretata dall'attrice Britt Robertson. Attrice statunitense, classe 1990 la Robertson è nota per aver interpretato Lux Cassidy nella serie televisiva Life Unexpected, Sophia Danko in La risposta è nelle stelle, Cassie Blake in The Secret Circle tratto dai romanzi di Lisa J. Smith, Casey Newton in Tomorrowland – Il mondo di domani e Tulsa in Lo spazio che ci unisce.
Nonostante la sua giovane età è un astro in fase ascendente: cresciuta a Greenville, mostra fin dalla tenera età la sua passione per la recitazione e appare per la prima volta di fronte ad un pubblico sul palco del Greenville Little Theater. Dopo essersi trasferita a Los Angeles inizia a sottoporsi ad una serie di provini per alcune serie televisive. Il suo primo ruolo lo ottiene nel film TV Genitori in blue jeans – Il ritorno dei Seaver, dove interpreta il personaggio di Michelle Seaver. Successivamente, interpreta Cara Burns nel film L'amore secondo Dan.
Recita nel film Trixie Stone, appare come guest star in Law and Order. Nel 2010 interpreta il personaggio di Lux Cassidy nella serie di The CW Life Unexpected e il personaggio di Allie Pennington in Avalon High. Britt Robertson appare nel film The First Time, nella serie tv Under the Dome e appare come protagonista nel film La risposta è nelle stelle nel ruolo di Sophia Danko. Nel 2017 entra nel cast della serie tv Netflix, Girlboss, nel ruolo di Sophia.
Fonte Immagine: racked.com