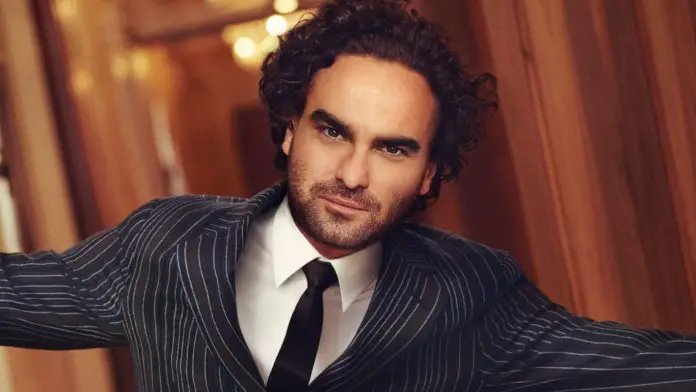 Chi è Johnny Galecki? John Mark Galecki, classe 1975, è un attore statunitense ben conosciuto ed apprezzato dal pubblico per il ruolo di Leonard Hofstadter nella serie televisiva The Big Bang Theory. Vediamo in questa guida la sua bio, la vita privata e che personaggio interpreta all'interno del cast della serie televisiva americana The Big Bang Theory.
Chi è il ricercatore fisico Leonard Hofstadter?
Interpretato da Johnny Galecki, Leonard Hofstadter è il famoso personaggio della serie televisiva The Big Bang Theory, originario del New Jersey. È un brillante ricercatore e un fisico laureato a Princeton che lavora nel Caltech. Oltre alla fisica, Leonard si interessa anche alla letteratura fantasy e alla storia e sa suonare il violoncello, strumento che i suoi genitori gli hanno imposto di imparare a suonare. Prova molto imbarazzo per le sue abitudini e i suoi interessi da nerd, è una persona di animo buono, disponibile, ma è anche molto goffo, soprattutto quando si trova a dover corteggiare Penny (Kaley Cuoco), l'affascinante vicina di casa. Inoltre, soffre d'asma, non digerisce il mais ed è intollerante al lattosio che gli provoca attacchi di meteorismo.
The Big Bang Theory Cast: chi è Johnny Galecki?
Come già anticipato l'attore statunitense Johnny Galecki è ben conosciuto per aver interpretato il ruolo del ricercatore fisico Leonard nel cast della serie televisiva The Big Bang Theory. Classe 1975, l'attore è nato in Belgio: è figlio di Richard Galecki, militare statunitense di origini polacche, e di Mary Lou Noon, una consulente immobiliare. Dopo una gavetta televisiva, Johnny Galecki debutta sul grande schermo nel 1988 nel film Le ragazze di Jimmy e recita nella commedia Un Natale esplosivo. Acquisisce ancora più popolarità recitando il ruolo di David Healy nella sit-com Pappa e ciccia (1992-1997) e, dopo questa esperienza, entra nel cast del film comico Mr. Bean – L'ultima catastrofe, nell'horror So cosa hai fatto, in Bounce e in Vanilla Sky. Nel 2006 prende parte alla commedia The Little Dog Laughed e ad alcuni episodi di Hope & Faith e, infine, viene chiamato ad interpretare il ruolo del brillante ricercatore fisico Leonard Hofstadter nella serie TV The Big Bang Theory.
Fonte immagine: cbs.com