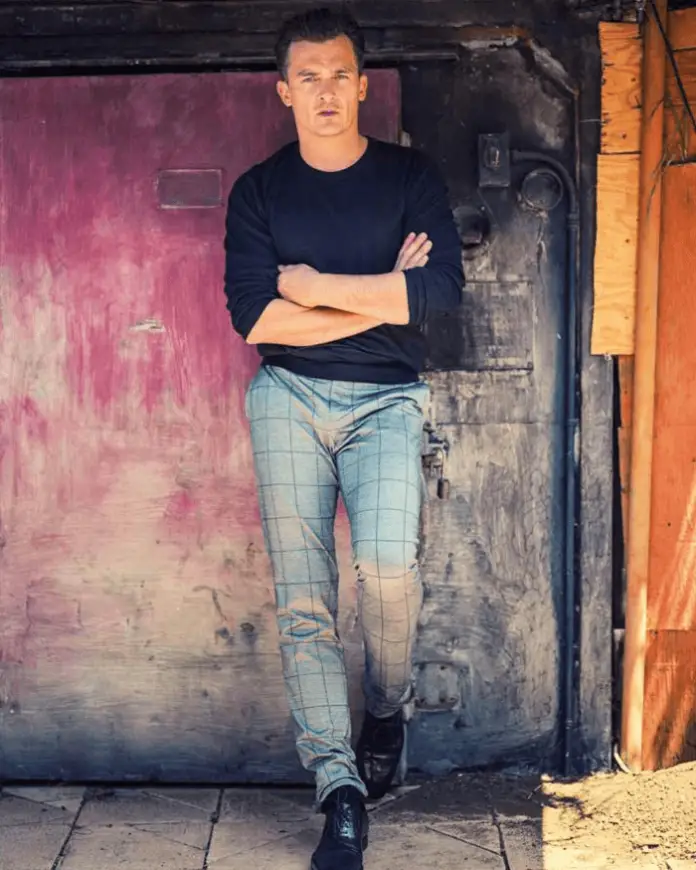 Rupert Friend, nome completo Rupert William Anthony Friends, è nato il 9 ottobre 1981 a Cambridge, in Inghilterra. È attore, regista, sceneggiatore e produttore ed è molto bravo in tutti i ruoli che ricopre! Ha frequentato la Marlborough School di Woodstock e seguito una formazione professionale di recitazione presso la Webber Douglas Academy of Dramatic Art di Londra. Da ragazzo voleva essere un archeologo. È famoso per aver lavorato in Hitman: Agent 47, The Death of Stalin e The Young Victoria. Noi lo conosciamo per il suo ruolo da protagonista in Anatomy of a Scandal, dove interpreta James Whitehouse al centro dello scandalo.
Chi è Rupert Friend
L'attore è cresciuto a Stonesfield, nell'Oxordshire. I suoi genitori sono David Oxton Friend e Caroline Friend. Suo padre era uno storico, sua madre un avvocato. Ha una sorella minore, Kate. Rupert è di origini inglesi e scozzesi. Dopo essersi diplomato al college, ha studiato recitazione presso una delle scuole più prestigiose di Londra.
È noto al pubblico per i ruoli principali e secondari in numerosi film e serie tv importanti. Ha interpretato George Wickman in Pride & Prejudice, il tenente Kurt Kotler in The Boy in the Striped Pyjamas (Il bambino con il pigiama a righe), il principe Albert in The Young Victoria, lo psicologo Oliver Baumer in Starred Up, l'agente della CIA Peter Quinn nella serie politica thriller Homeland dal 2012 al 2017, Vasily Stalin in The Death of Stalin, Theo van Gogh in At Eternity's Gate ed Ernest Donovan nella serie Strange Angel.
Ha ottenuto riconoscimenti per i suoi ruoli in The Libertine e Mrs. Palfrey at the Claremont. Entrambi gli sono valsi il premio come miglior esordiente.
All'inizio del 2020, Rupert Friend ha cominciato a collaborare con il regista Wes Anderson con un cameo in The French Dispatch e poi in seguito in altri ruoli. Ha recitato anche nella miniserie Netflix, Anatomy of a Scandal andata in onda esattamente a metà aprile 2022. La sua più recente apparizione sul piccolo schermo è però nella serie Disney Plus, Obi-Wan Kenobi.
Rupert Friend curiosità
È regista, sceneggiatore e produttore di due cortometraggi premiati.
Rupert Friend è sposato con Aimee Mullins, atleta e attrice americana. Hanno iniziato a frequentarsi nel 2013 e deciso di fidanzarsi ufficialmente a dicembre 2014. La coppia è convolata a nozze il 1 maggio 2016. In precedenza, l'attore ha frequentato l'attrice inglese Keira Knightley dal 2008 al 2010.
(Fonte immagine: Instagram)