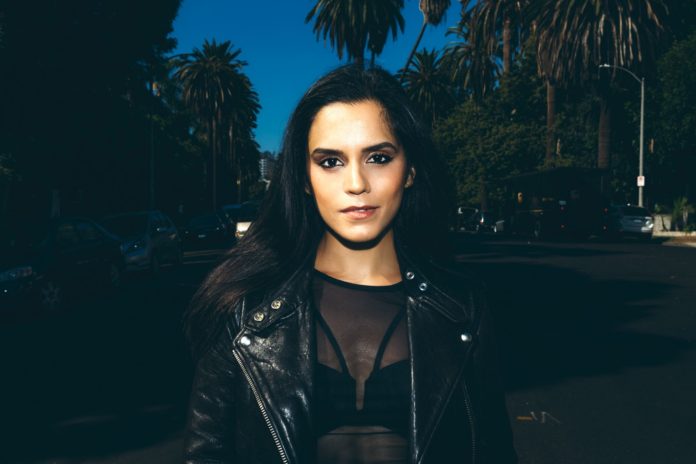 Chi è l'attrice che interpreta il ruolo di Megan Byrd, la collega ed amica di Julia George: protagonista femminile della serie televisiva Notorius? Si tratta di una serie tv americana del genere legal, ideata da Josh Berman e Allie Hagan, e ruota intorno alla vita di un noto avvocato e di una nota produttrice televisiva di successo Julia George, interpretata dall'attrice Piper Perabo.
La protagonista femminile della serie Notorius è molto amica dell'avvocato penalista Jake Gregorian e di Megan Byrd, nota giornalista e responsabile della programmazione e della gestione degli ospiti di Louise Herrick Live (LHL), noto programma di notizie televisive, il numero uno del paese. Vediamo in questa guida chi è l'attrice che interpreta il personaggio di Megan Byrd nella serie televisiva Notorius.
Chi è l'attrice che interpreta Megan Byrd in Notorius?
Il suo nome è Sepideh Moafi ed è l'attrice che interpreta il ruolo di Megan Byrd nella serie televisiva legal Notorius. Classe 1985, la Moafi è un'attrice tedesca nata a Ratisbona (Germania), ha origini iraniane ed è già un volto noto dello schermo. Ha recitato nella serie televisiva "The Deuce "- La via del porno di David Simon e George Pelecanos, con James Franco e Maggie Gyllenhaal (2017). Si tratta di una serie tv statunitense creata per HBO ambientata nella Grande Mela degli anni Settanta: la diffusione della prostituzione e della droga nella metropoli newyorkese genera continue ondate di violenza. Due fratelli gemelli, Vincent e Frankie Martino, si ritrovano a lavorare per la mafia italo-americana nell'area di Times Square dove lavora anche "Candy", una professionista del sesso che vede nell'industria del porno da poco legalizzata una nuova fonte di guadagno. Nella area lavora Loretta, la prostituta interpretata da Sepideh Moafi.
L'attrice è meglio conosciuta per aver interpretato il ruolo della Dottoressa Farrah Mahmoud nella serie tv drammatica Black Box (2014) con Kelly Reilly. Inoltre, ha recitato in Elementary, Blacklist, Nurse Jackie, Blue Bloods, Limitless, Forever, Unforgettable e The Good Wife. È stata anche la protagonista del pluripremiato Best Man in the Dark.
Fonte immagine: imdb.com