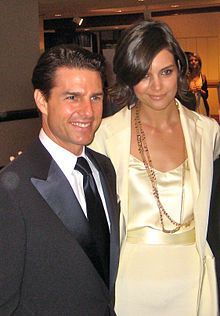 Come dimenticarsi Jacqueline Kennedy, la First Lady moglie del Presidente John F. Kennedy. Da chi è interpretata nella famosa serie televisiva The Kennedys? Appartenente al genere storico-drammatico, la serie televisiva che ha raccontato la vita drammatica della famiglia presidenziale dei Kennedy, è stata criticata e trasmessa nel 2011 in otto puntate (prima stagione) ed una seconda stagione nel 2017. La miniserie, di produzione statunitense e canadese è stata diretta da Jon Cassar e ha avuto come principale interprete Greg Kinnear, attore statunitense che ha interpretato i panni del Presidente d'America che venne assassinato nel 1963.
E, sua moglie? La favolosa Jacqueline Kennedy che nella seconda stagione della serie televisiva diventa la protagonista e sposa di Onassis, da chi è interpretata? Chi è l'attrice? Ve lo ricordate? Scopriamo chi è e che fine ha fatto.
Chi è Jacqueline, la First Lady della Serie televisiva The Kennedys?
Non possiamo, di certo, dimenticare il fascino e l'eleganza di Jacqueline Lee Bouvier Kennedy Onassis, detta Jackie, la first lady statunitense, moglie del trentacinquesimo Presidente degli USA John Fitzgerald Kennedy, che venne assassinato il 22 novembre 1963. Rimasta vedova, Jacqueline sposò nel 1968 l'armatore greco Aristotele Onassis. Nella serie televisiva The Kennedys da chi è interpretata la First Lady Jackie? Katherine Noelle Holmes nata a Toledo, attrice statunitense, volto noto per aver interpretato il ruolo di Joey Potter nella serie TV Dawson's Creek.
Dopo aver debuttato al cinema nel 1997 nel film Tempesta di ghiaccio, l'attrice ha preso parte in diversi film tra cui Abandon – Misteriosi omicidi e, nel 2005, nel cast di Batman Begins. Trascorso un biennio, il suo già celebre volto compare nel cast cinematografico del film di 3 donne al verde, accanto a Diane Keaton e Queen Latifah. Nel 2009 Katie recita nel film Un perfetto gentiluomo, a fianco di Kevin Kline e Paul Dano. Dopo aver interpretato i panni di Jackie nella miniserie tv The Kennedys, nel 2015 entra nel cast della serie TV Ray Donovan e in quello del film La truffa dei Logan (2017).
Vita privata di Katie Holmes: una mamma davvero premurosa
Oggi che fine ha fatto Katie Holmes? Dopo aver ottenuto la separazione da Tom Cruise, da cui ha avuto una figlia (Suri Cruise), dal 2013 ha una relazione con l'attore Jamie Foxx e continua ad essere una mamma davvero premurosa. «Desidero che la mia piccolina abbia una vita serena e normale», ha sottolineato più volte l'attrice 39enne, l'aveva detto ai tempi del divorzio da Tom Cruise e ha mantenuto la promessa.
(Fonte: Wikipedia)