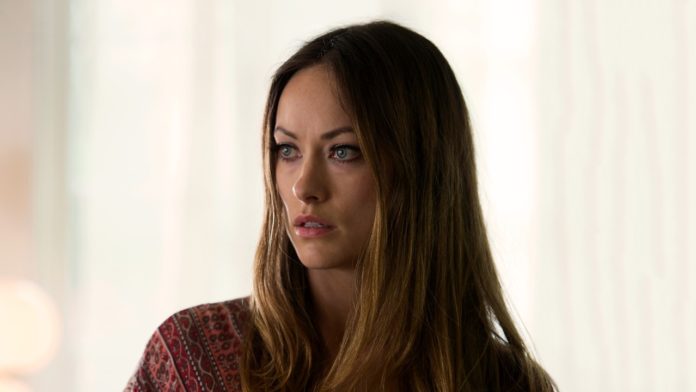 Chi interpreta il ruolo di Devon Finestra nella serie televisiva americana del genere musicale Vinyl? Devon Finestra è la moglie di Richie Finestra, interpretato da Bobby Cannavale, il famoso Presidente dell'etichetta musicale American Century e produttore musicale che cerca di tenere "a galla" i generi musicali che stanno subendo l'ascesa del rock e del punk.
La serie trasmessa in onda negli USA e in Italia nel 2016 racconta l'ascesa del rock e del punk nella New York anni '70.  Vediamo in questa guida chi è l'attrice che interpreta la moglie di Richie Finestra nella serie televisiva Vinyl.
Devon Finestra: chi è l'attrice che interpreta la moglie di Richie?
Il suo nome è Devon ed è la moglie di Richie Finestra, madre di due figli, ex attrice e modella che faceva parte della factory di Andy Warhol. La crisi personale e professionale del marito, protagonista della serie televisiva Vinyl, complica ulteriormente la loro relazione suscitandole il desiderio di tornare al suo vecchio stile di vita anticonformista.
Il suo personaggio è interpretato dall'attrice Olivia Wilde (Olivia Jane Cockburn), classe 1984, attrice statunitense che, dopo essersi diplomata alla Phillips Academy di Andover, intraprende la carriera di attrice. Figlia di due pilastri del giornalismo statunitense, Leslie Redlich e Andrew Cockburn, Olivia Wilde recita sul grande schermo in famose pellicole come La ragazza della porta accanto, Quel genio di Bickford, Alpha Dog e Conversations with Other Women. Interpreta il cortometraggio L.A.Suite, recita in Turistas e in Bobby Z – Il signore della droga. Entra nel cast della famosa serie televisiva Dr. House – Medical Division nel ruolo della dottoressa Remy Beauregard Hadley, in Skin, The O.C., Half the Sky, Portlandia e in Vinyl. Entra nel cast del film di fantascienza Tron: Legacy, partecipa ai film Cowboys & Aliens, Rush, Lei, La formula della felicità, Meadowland e in Third Person.
Nel 2009 la rivista Maxim l'ha encomiata come donna più sexy del mondo e nel 2010 è stata eletta dalla PETA come vegetariana più sexy dell'anno. Nel novembre del 2011 Olivia inizia una relazione con l'attore Jason Sudeikis: la coppia ha 2 figli, Otis Alexander e Daisy Josephine.
Fonte immagine: hbo.com